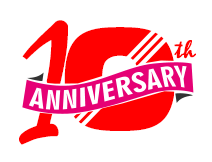 2015 marks the 10th birthday of Ofek Technologies. We are proud to have served individuals, small and large business and entrepreneurs.
Thank you to everyone for your support and encouragement.
Special offers and discounts up to 20% for new websites and mobile application developments. For more details please call 0471-2722111.