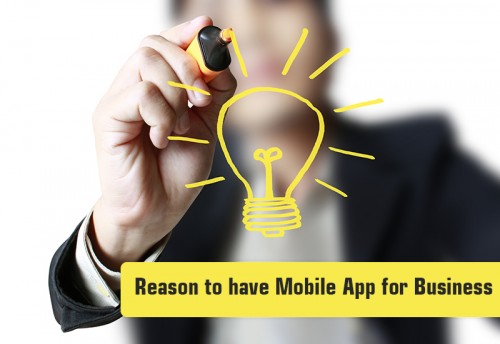 18 Sep 2017
Having a mobile app for your business which offers services or products is essential in current commercial world. Research data shows since 2010, the average mobile phone user in the world spends three hours on the phone and interacting with mobile apps. The number of people using their mobile phones surpassed the number of desktop users, in 2015. Most used mobile apps are related to key industry areas such as fashion,health, travel, construction and many more. So the picture is clear which indicates the importance of Mobile App for your business nourishment.
increase the visibility of business
A mobile app helps your business to reach onto manyfolds of public customer pool than compared with having a website. The customers get easy access to your services and products information, notifications of special events, launches, etc. They can have one-touch access to your contact information, get directions to your service / product availability location.
Increase Customer Engagement
Clients are in need of a way to reach the business effectively and easily that sells a product or service that they are interested in. In case your business is unreachable, that can cause losing customers forever. A mobile app therefore comes as a savior at enabling this reach effectively. A help desk on the mobile platform where customers can post their questions, orders, comments and complaints can always increase the customer satisfaction.
Mobile apps can help business owners:
to provide customer service effectively
to add value
build loyalty
reinforce your brand
increase your visibility
increase your accessibility
the future of your business depends on your ability to get your business transferred into the customers mobile phones.
Mobile app is a good platform for business analysis too. Having a study about the mobile app usage, number of downloads, the location of mobile app being used, all these information are vital to analyze your business. It helps to create further strategies to enhance the business .
If you need a mobile application for your business, please contact us
Please call 0471-2722111 / (+91) 813-888-4152 or just fill in enquiry form in contact us page.