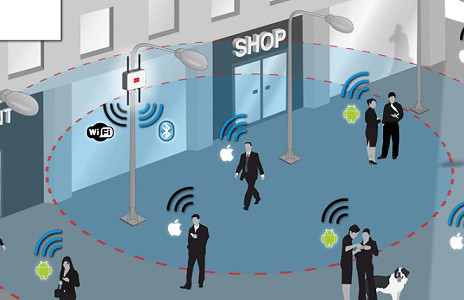 01 Dec 2016

Proximity Marketing and Devices in India, is a way to transferring content information to user within a proximity reaches. This proximity marketing include distribution of advertisement marketing content in a particular region such as Lulu Shopping Mall in Ernakulam, various Fair and Stalls in Trivandrum, Kerala.
Proximity marketing is actually be implemented via utilizing a number of different methods. Proximity Marketing and Devices in India, is a form of advertising, where a marketer is able to initiate a communication with a consumer that is timely, relevant and personal. The advertisement marketing information is passed through a portable device (smartphone, tablet, wearable). When a Shopping Mall in Kerala, India provide a free WIFI with in their premises, then the customer can avail such WIFI internet connection on portable device. Utilizing these, the advertising content information can be sent to these customers.
Some of the methods for Proximity Marketing and Devices in India as :
NFC : The location of the phone may be determined by near-field communications (NFC) enabled on the phone connecting to a RFID chip on a product or media. Museums and shopping malls, for instance, Lulu Hyper Mall can deploy Proximity Marketing and Devices in India, on shelves for product information.
Bluetooth : Retail locations or Shopping Malls can utilize beacons that can connect to your smartphone. An advertising agency can push content through Bluetooth, offer interactive services, offers about particular shopping spot etc.
Wifi Hotspot : Proximity Marketing and Devices in India, such as a WIFI hotspot, the shopping mall marketing agency can deliver important information about offers, discounts in a WIFI enabled premise.
Restaurants can send special menus/daily specials, coupons, offers while customers wait for their table to be ready.
Shopping malls, can offer their customers by putting together a package of coupons or offer a discount at any mall retailer.
Travel hubs such as airports, railway station can provide maps or display advertisement information that can be sold to local tourist destinations.
For Proximity Marketing and Devices in India Call 0471-2722111 / (+91) 813-888-4152 or just fill in enquiry form in contact us page.